Watch NJPW Strong Episode 5 2020 09 04 720p Japanese / English DX-TV
NJPW Strong Episode 5 2020 09 04 7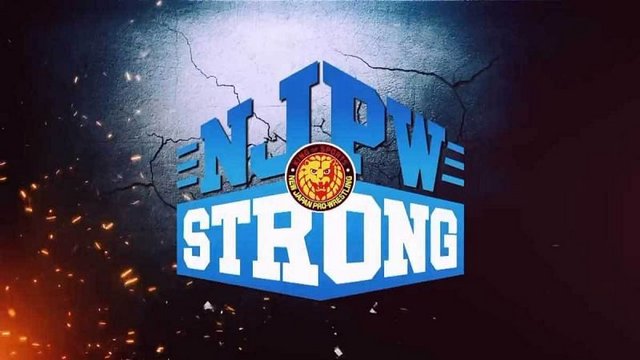 Strong Episode 5 2020 09 04 720p Japanese / English
NJPW Strong Episode 5 2020 09 04 720p Japanese / English
NEW JAPAN PRO WRESTLING
NJPW STRONG #5
SEPTEMBER 4, 2020
OCEANVILLE PAVILLION
PORT HUENEME, CALIFORNIA
Fighting Spirit Unleashed proper is upon us after a 'Road to' show last week. Notably, Fred Rosser (the former Darren Young) makes his New Japan debut. So with that being said, let's get into it.
NJPW Strong Episode 5 2020 09 04 
FRED ROSSER & ALEX ZAYNE DEF. THE DKC & CLARK CONNERS
This was a fine enough opener designed to showcase the debuting Rosser. However, Alex Zayne and Clarke Conners were the wrestlers who looked the best here. Zayne in particular has been especially impressive during his time on Strong. Rosser got the win over The DKC with a double knee gutbuster. It'll be interesting to see how Rosser will be used on Strong as he is a solid hand that seems perfect for guys like Fredericks to beat; whether New Japan has bigger plans for him
KARL FREDERICKS DEF. MISTERIOSO 
I found this a little dull, unfortunately. As a Karl Fredericks fan this could be an example of wanting too much too early, but I think I'd rather see him run through people. Misterioso's control period was boring save for a few spots. This did pick up for Fredericks' comeback and the two had a nice sequence to finish the match. Fredericks avoided the Backstabber and hit the MD for the win
NJPW Strong Episode 5 2020 09 04 720p Japanese / English
HIKULEO DEF. BRODY KING
Brody King was looking for some revenge after being blindsided by Hikuleo a few weeks ago. This was Hikuleo's Strong debut and he is still green as grass. His time on this show wrestling guys like King will do him a world of good. That being said, this was a little sloppy big man match and there's nothing more to say about it.
JAY WHITE DEF. FLIP GORDON
Unsurprising to nobody, Jay White feels like the biggest deal on these shows. His presence and charisma radiates through the screen, especially on what has been a so-so show up until this point. You can also say what you want about Flip Gordon's personal politics, but he is a hell of a wrestler, and these two had the clear cut match of the night. For all the White downers, this match would serve as a good reminder that he is capable of sleepwalking through good matches and the Bullet Club schtick is just that – schtick. These guys were a good foil for each other and put on a pretty exciting closing stretch. White closes the show with a very good promo reminding everyone to breath with The Switchblade.
NJPW Strong Episode 5 2020 09 04 720p Japanese / English
FINAL THOUGHTS
A weaker edition of Strong in my opinion, with one pretty good match and the rest being varying degrees of OK. As a show with a running time of less than an hour, a weak episode is still not a waste of time. This really felt like a classic New Japan night one of a tour, since night two next week has the big stakes match with Jeff Cobb challenging KENTA for the US Title shot briefcase.
 Strong Episode 5 2020 09 04 720p Japanese / English
Watch online
Server 1
Japanese
English
 Strong Episode 5 2020 09 04 720p Japanese / English
Server-2
Japanese
English
Server-3
Japanese
English
Uploaded By Site DX-TV.com
Download Links with High Speed   
Keep2Share
http://shrt10.com/HkK9zsgjM
http://shrt10.com/bFuiD
nitroflare.com
http://shrt10.com/dA9n1yQP
http://shrt10.com/ggvhVoA
NJPW Strong Episode 5 2020 09 04 
rapidgator.net
http://shrt10.com/0U403y95m
http://shrt10.com/Gf1JD
uploadgig.com
http://shrt10.com/U3qMOnVQ
http://shrt10.com/aanV2OUz